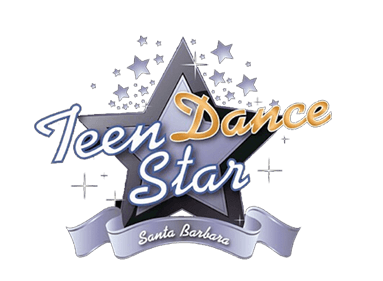 2017 AUDITION INFORMATION AND REQUIREMENTS
Important Dates for Applicants:
Oct 1 Applications Available
Nov 4 Application Deadline
Nov 6 Auditions
Nov 7 Finalists Announced
Mandatory dates for Finalists:
Nov 9 Finalists' Orientation Meeting
Jan 2 Finalists' Mentor Day
Jan 8,16,22 Finalists' Group Number Rehearsal
Jan 27 Finalists' Rehearsal
Jan 28 Finalists' Tech Rehearsal & Finale
Teen Dance Star Guidelines & Audition Info
Who Can Enter?
Junior High and High School students in Santa Barbara County. Home school programs accepted.
The spirit and purpose of Teen Dance Star is to mentor, educate, and use the Final Showcase proceeds provide scholarships to low income youth. These scholarships will be given to qualified youth to dance at institutions where the top 10 finalists train, therefore, Teen Dance Star is looking to support students that train at programs that have an established history of quality dance education in the community. See the three options below:

Students should train at a 'bricks and mortar' dance studio or program that is in Santa Barbara County.
Rental/sublet programs (that rent form an established studio/facility) that have been in existence for at least 3 years are eligible for entry.
Any student who is not currently training at a program that meets these criteria should contact the Teen Dance Star team to find out how they can still participate in the audition. All are welcome!

Anyone who trains in dance styles that that occur on the floor. Due to rigging costs and production logistics we are unable to accept Aerial and Gymnastics entries into the competition. Teen Star dance is open to: ballet, hip hop, breakdancing, jazz, contemporary, ballroom , latin, flamenco, irish, folklorico, tap, and other classical and contemporary forms.
Contestants cannot be represented by management, an agent, or working professionally in the entertainment industry.
Application & Audition
Contestants' parents must sign online Agreements (agreement link will be emailed).
The first 100 applicants will be offered audition time slots. First come, first served, with completed application & agreements.
Contestants will be contacted on or before by 11/4/16 to schedule an audition time slot.
Students must sign up to audition at www.teenstarusa.com starting 10/6/16
Contestants must arrive 10 minutes before their scheduled audition time for check-in.
Please prepare a 1 minute solo. (self- choreographed or set by professional).
Please be prepared to improvise if asked by the panel.
Bring music on an ipod/phone/laptop. Please bring a backup.
Props: Small hand held props accepted.
Finalists Announced
Finalists will be announced on Facebook.com/TeenStarUSA and on Instagram @teenstarusa beginning at 8:00 PM on November 7. Make sure you "Like" us on Facebook and follow @teenstarusa on Instagram to see all the latest information and the Teen Star Finalists.
What are the requirements for finalists?
Must attend all required meetings, rehearsals, and events in the time line below.
There will be a small fee for the group costume.
Finalists must prepare 2 two minute solos (+ or – 20 seconds). (self- choreographed or set by professional).
Submit a 150-250 word bio or submit a one-page essay on you, your interests, hobbies, and ambitions. Email to Ashely@TeenStarUSA.com
Questions Regarding Teen Dance Star?
Call : 800-380-9110 Ext: 200 or email Ashley@TeenStarUSA.com